1: Quokkas on Rottnest Island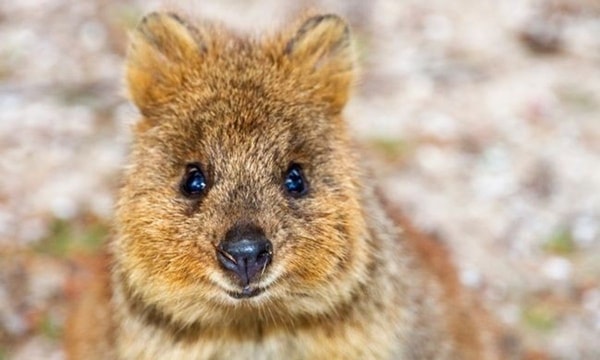 Rottnest Island quokka (Shutterstock)
Declared the 'happiest animals on earth' by Instagram because of their quirky 'smile', quokkas are small wallabies found on Rottnest Island, just off the coast near Perth in Western Australia. Not only are they incredibly cute, but they're also very easy to meet: there are over 12,000 quokkas on this tiny island, and you'll find them all over the place. They are friendly, but you must remember to follow the rules: never touch or feed a quokka.
2: Sloths in Costa Rica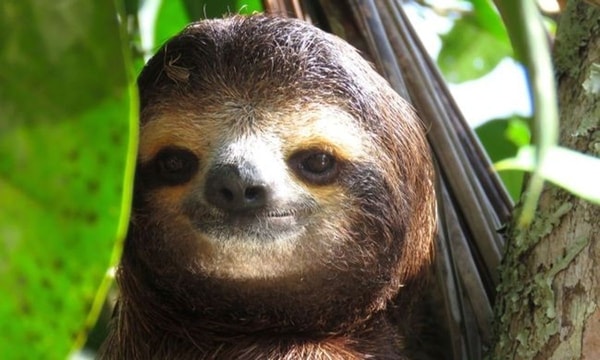 Sloth in Costa Rica (Shutterstock)
Sleepy and adorable, sloths have become the unofficial symbol of Costa Rica. There are two species of sloths in the country: the brown-throated sloth (a species of three-toed sloth), and the Hoffman's two-toed sloth. The best places to see them in the wild are Puerto Viejo, Tortuguero, Manuel Antonio, Uvita, Dominical and the Osa Peninsula. It's best to hire a local nature guide to increase your chances – but if you're lucky you'll spot one in the treetops, crossing the road, or snoozing in a palm tree on the beach.
3: Rabbits on Okunoshima Island in Japan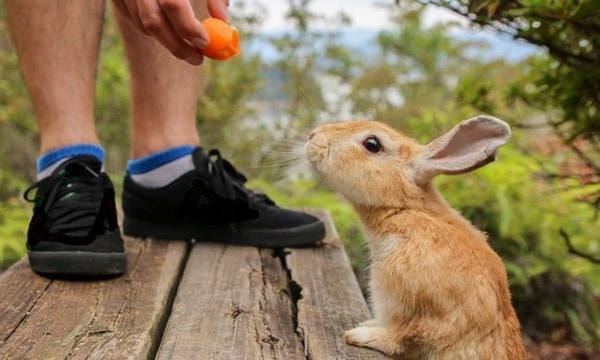 Hand feeding a rabbit on Okunoshima Island (Shutterstock)
There are so many bunnies on Okunoshima Island, located in Japan's Inland Sea, that it is known across the world as Rabbit Island. Indeed, as soon as you get off the ferry you'll be approached by the fluffy locals and expected to offer food. Intentionally set loose on the island decades ago, the rabbits are now protected. Visiting them is a popular day trip from nearby Hiroshima.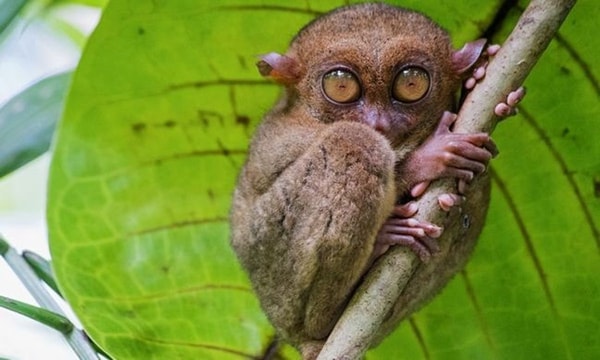 A tarsier sheltering from the rain (Shutterstock)
With their tiny bodies and bulging eyes, Tarsiers are cute in an 'interesting' kind of way. One of the smallest members of the primate family, they are native to parts of South East Asia, with the greatest concentration found on the island of Bohol in the Philippines.
Seeing them in the wild is tricky, so you should visit a tarsier sanctuary – though be wary of unethical places. The fantastic Tarsier Research and Development Center in Corella is Bohol's best, run by the Philippine Tarsier Foundation and set in a 134-hectare area of wilderness. They offer guided walks along their Tarsier Trail, where you can try and catch a glimpse of a Philippine tarsier in the wild.
5: Fairy penguins on Philip Island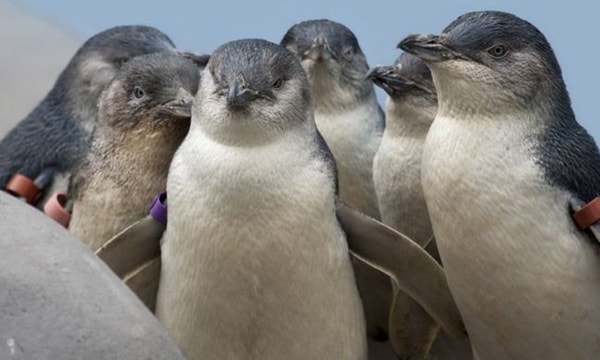 Huddling fairy penguins (Shutterstock)
Each evening at dusk, hundreds of tiny fairy penguins emerge from the surf on Phillip Island, 90 minutes from Melbourne, and waddle up the beach to their nests in the dunes. See them for yourself at the nightly Penguin Parade on Summerland Beach. The parade is a completely natural occurrence and the Phillip Island nature park has established viewing platforms and boardwalks so that visitors can watch this amazing spectacle without disturbing the penguins.
6: Red pandas in Darjeeling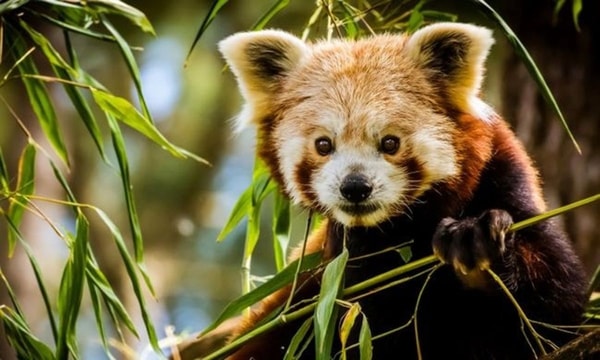 A red panda (Shutterstock)
Red pandas are russet-furred forest dwellers, found across the Eastern Himalaya in Nepal, India, Bhutan and China. They spend most of their time in trees, alone, wrapping themselves with their tail in winter to keep warm. They are easiest to spot in the National Parks of Darjeeling in north east India: try Neora Valley National Park, Kanchendzonga National Park or Chapramari Wildlife Sanctuary.
7: Meerkats in southern Africa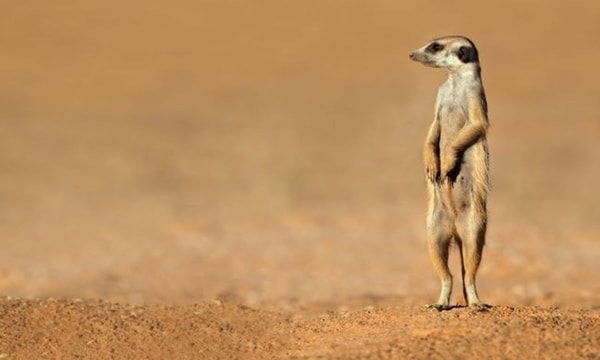 Meerkat in the Kalahari Desert (Shutterstock)
Alert, agile, and highly sociable, meerkats inhabit a large swathe of southern Africa – largely in the Kalahari and Namib deserts – but can be tricky to view. Thankfully, many of the safari camps in the area have years of experience in tracking them, and can help you see these adorable creatures in the wild – hopefully gambolling with their 'clan': groups of up to 20 meerkats, across all ages.
Wanderlust encourages responsible wildlife encounters. Do not disturb the animals or cause them any stress. Watch them from a respectful distance. And do not touch the animals.